Home

We are a small family owned farm, raising quality toy poodles for your enjoyment. We are licensed with the State. We do not sell to brokers or pet stores. We do sell to folks who want a quality pet or breeder at a reasonable price. We ship to most major airports in the USA for $300.00. You are always welcome to pick up your pet in person. I am retired now so only have four toy poodle females. My friend took my adorable yorkies. I kept my retired ones. They help me do the chores and keep me warm at night. But I had to have a few baby poodles around to love and for entertainment, as well. Thank you for visiting our Web Site. Email is ecox005@centurytel.net . My cell is 417 252 0201 Thanks. Marietta

---
I love the many changes of seasons in Missouri.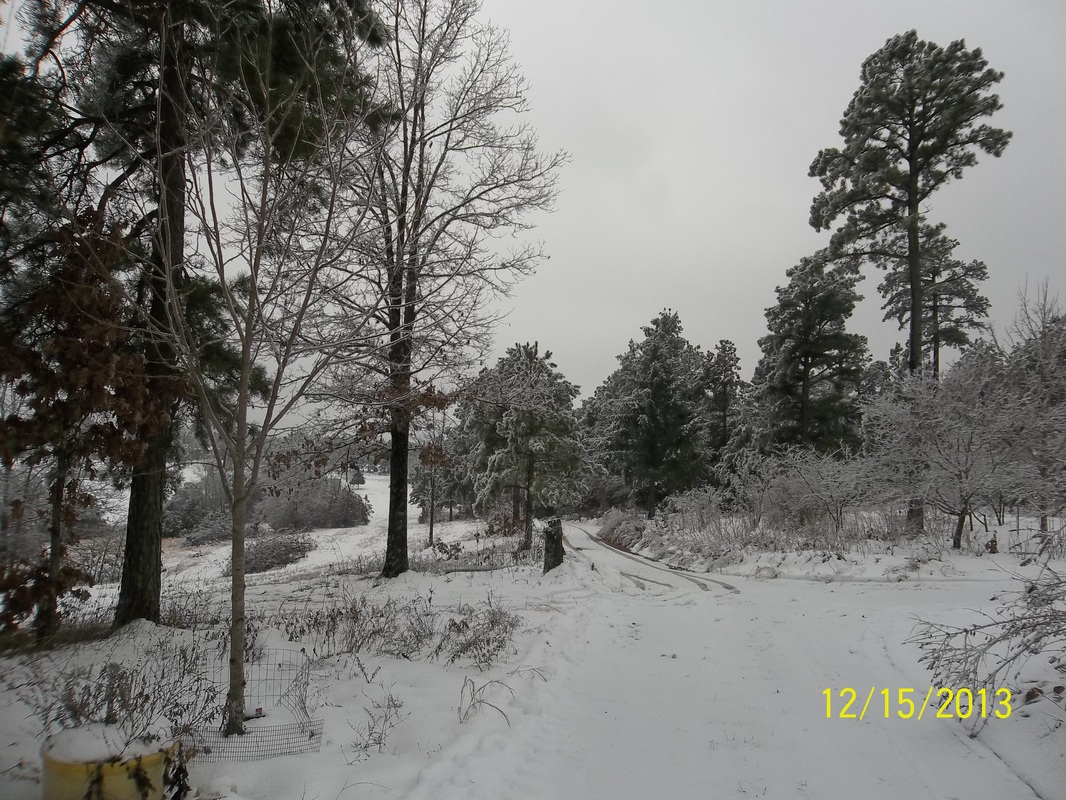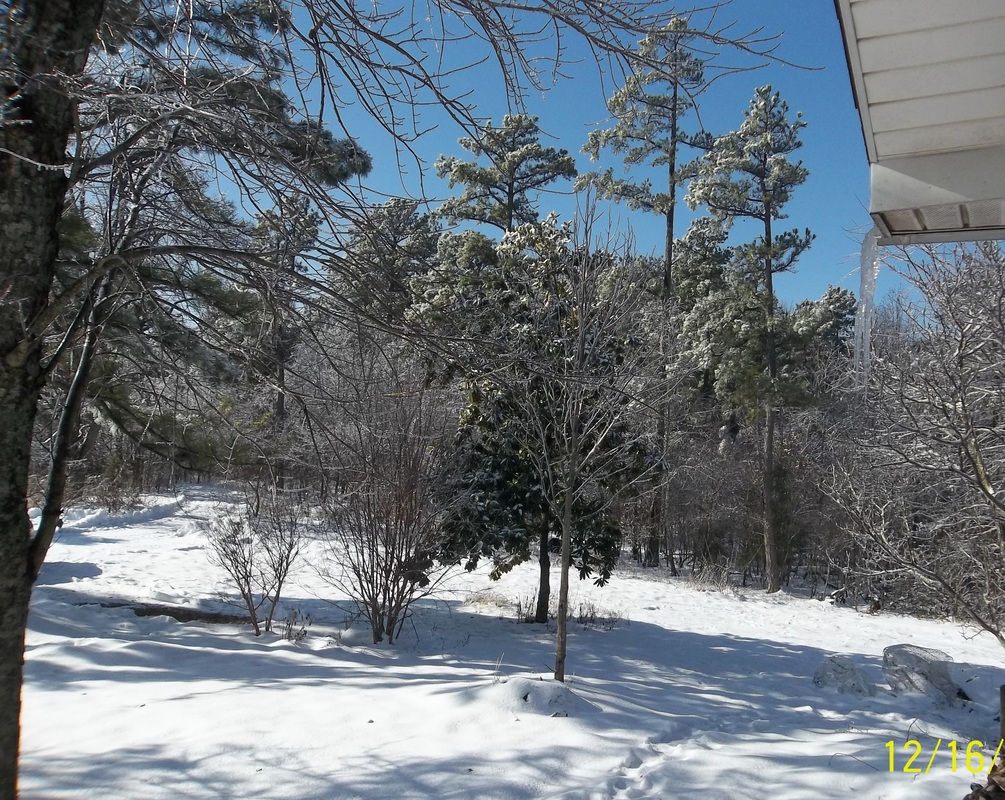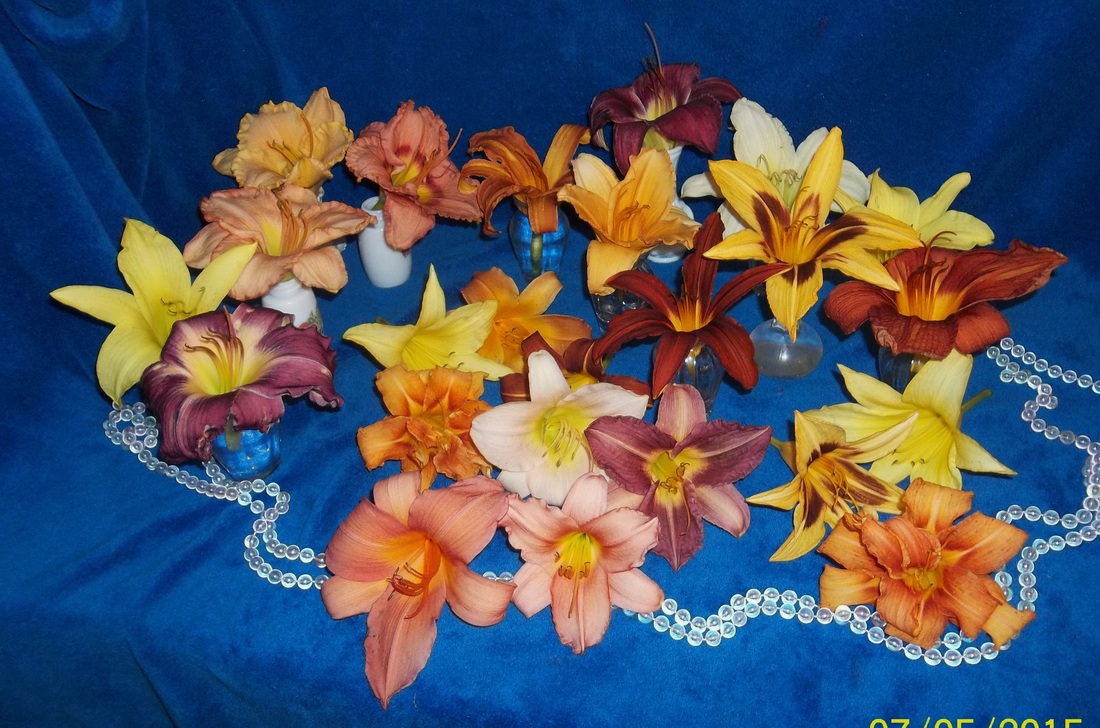 A few of the 50 some day lilies I have been blessed with. The orange double in the right corner was on my parents farm when they bought it 70 some years ago. It was a 6 ft. circle, so had been there for years. They bring me joy from June to July. I thank God several times a day for all of HIS amazing beauty around me.

Henry our black australorp rooster, and Little David our little toy poodle stud, have fun daring each other.
---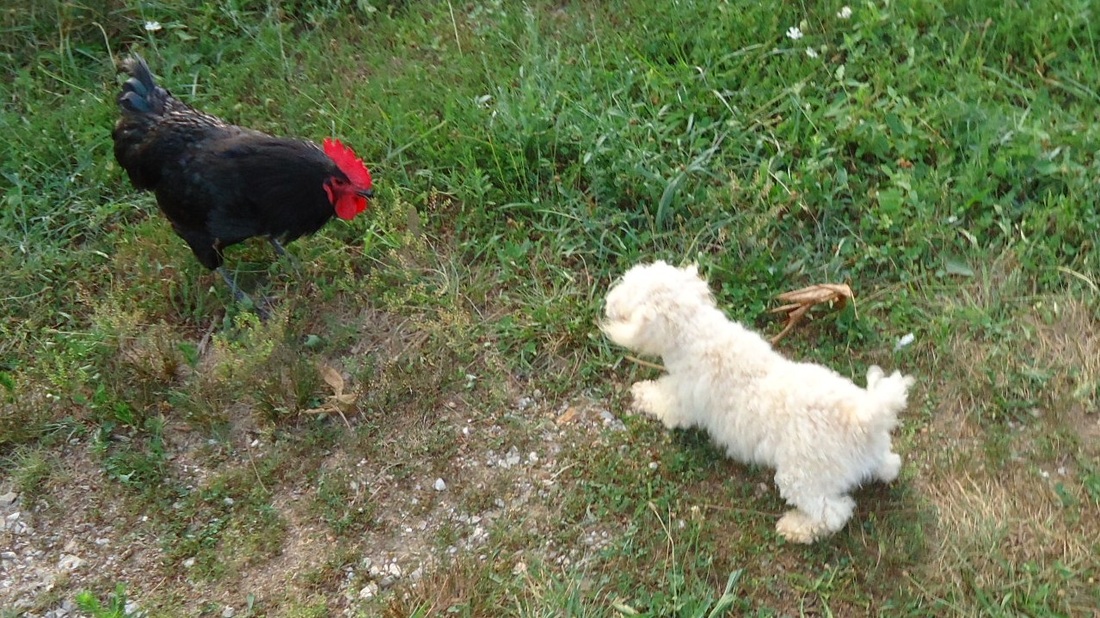 The chickens are some of our many fun hobbies on the farm.
---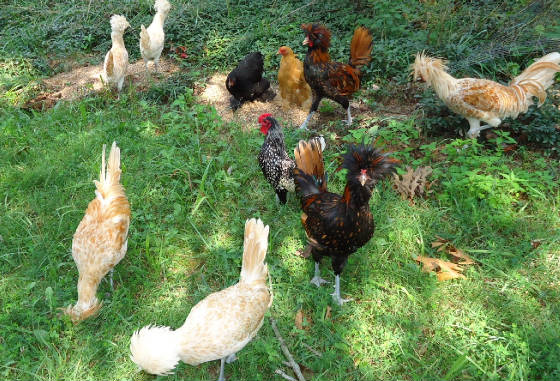 "The heavens declare the glory of God; the skies proclaim the work of his hands" Psalm 19:1