Home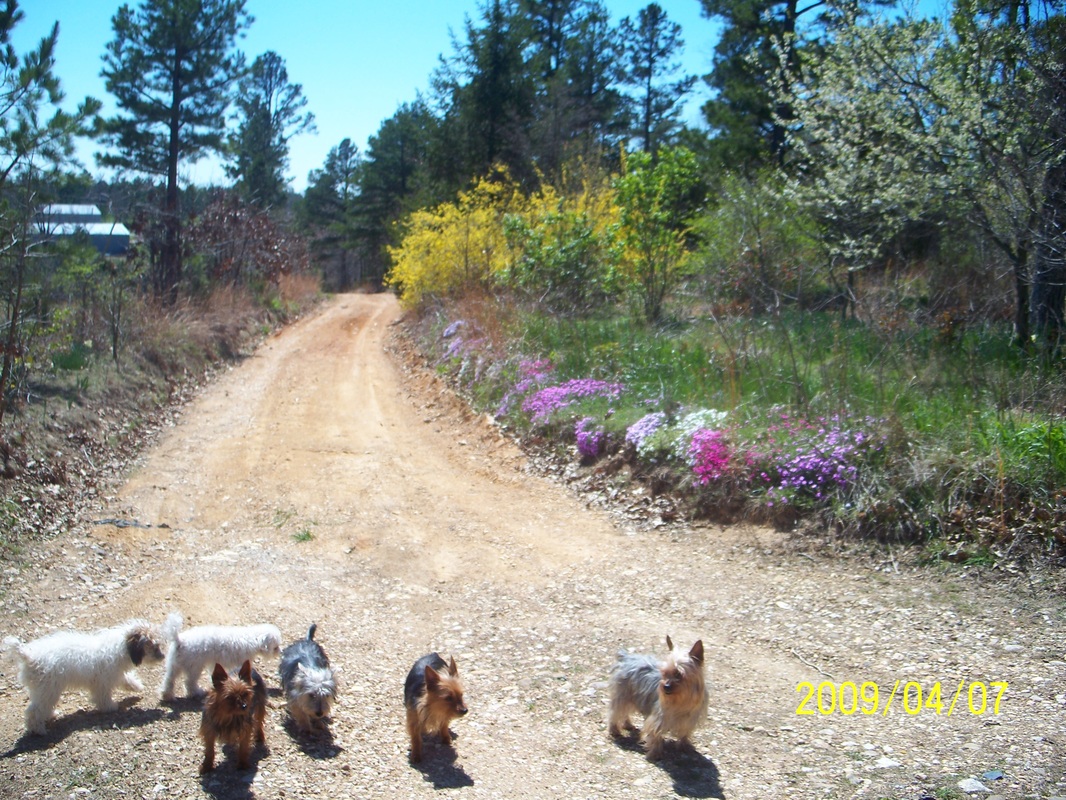 Some We are a small family farm raising a few fun things. I no longer raise Yorkies. I have three retired ones that help me every minute of the day. They keep me warm at night, especially this summer. The poodles give me lots of pleasure with their tiny ones. They are such good mothers. I don't sell to brokers or pet stores. Mine come spoiled and want lots of attention. They are registered with America's Pet Registry. or APRI My Males are AKC and APRI registered. My females are APRI. so the babies are registered with APRI. They have full breeding rights. Their tails are docked and dew claws removed. They are wormed every two weeks from birth. I give a 5 way shot at six and 9 weeks. We can ship to most major air ports for $300.00 My cell is 417 252 0201, email ecox005@centurytel.net No texting please.Thanks for reading this. Please enjoy, Marietta Cox

I love the many changes of seasons in Missouri.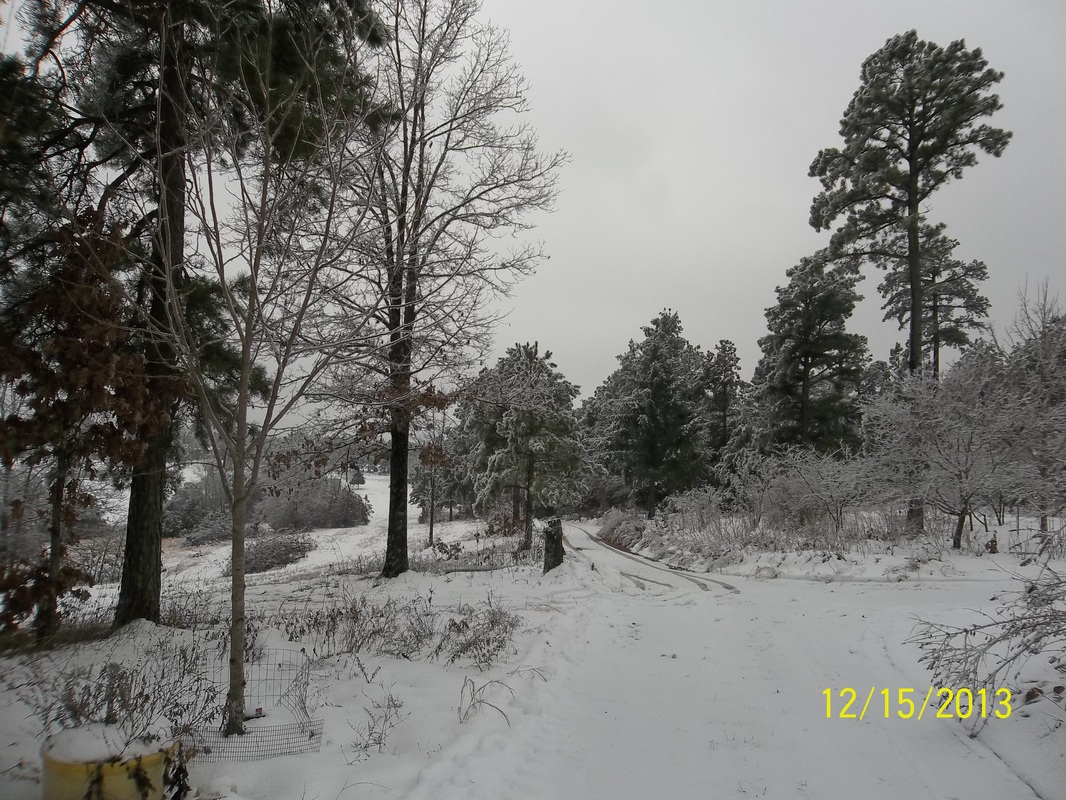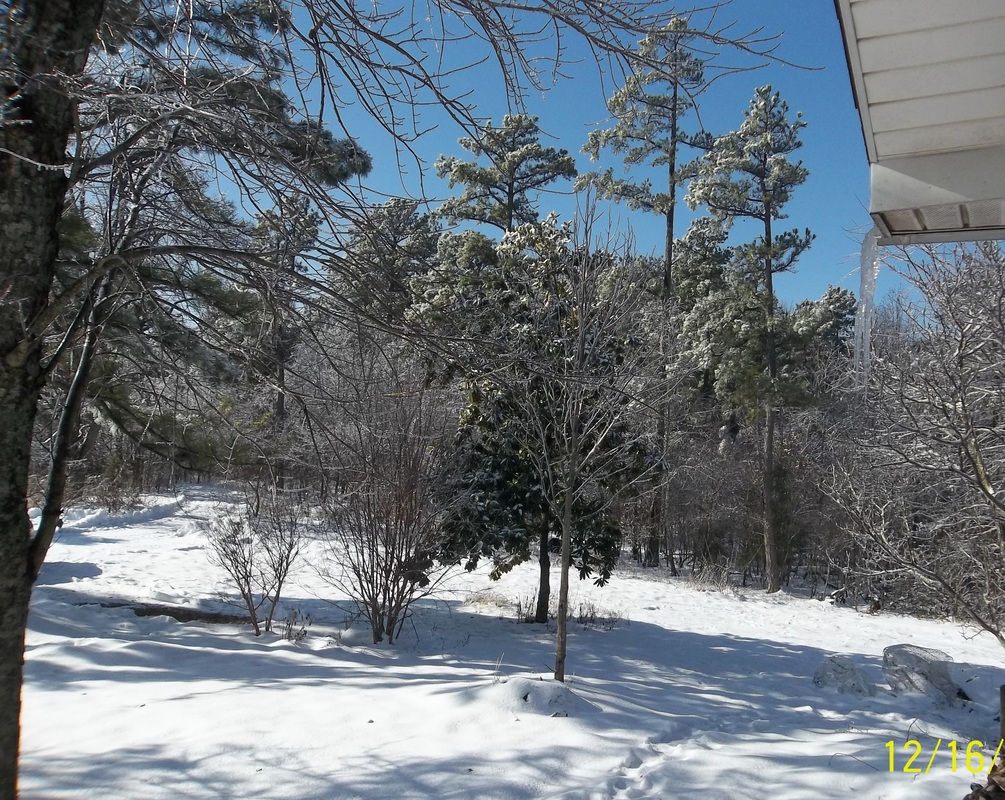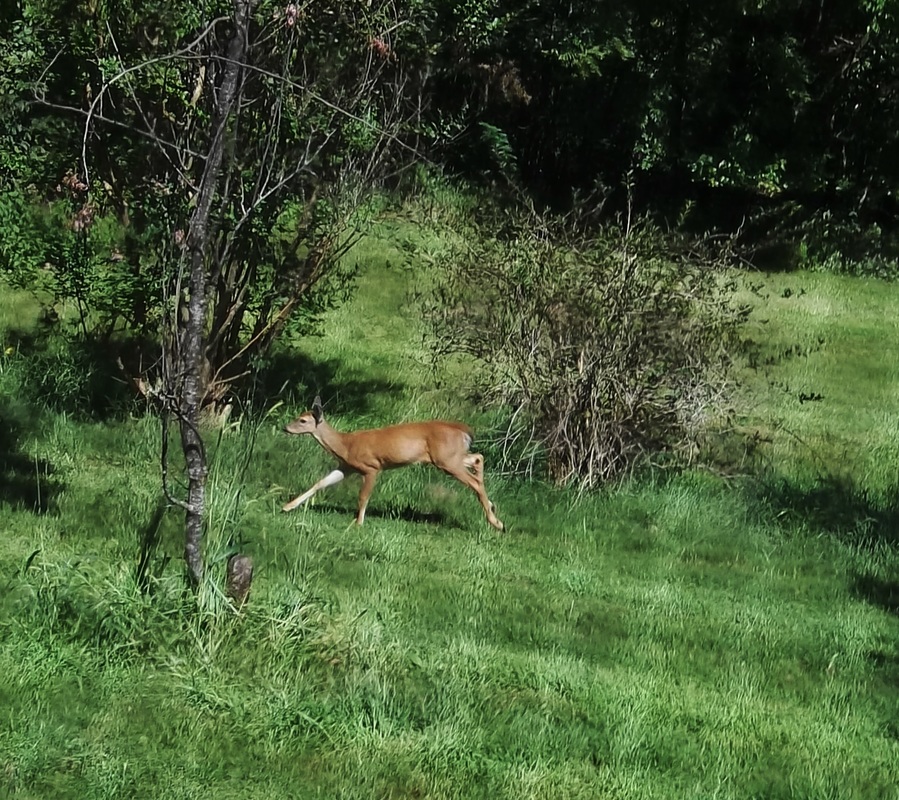 This is one of the twins I have watched thru my windows. They just now lost their spots. The mom has been showing them how tasty my fruit trees and flowers are. She had them in my daughter yard and was nursing them just outside their window. They were real tiny with all of their spots. They live a quarter mile away. Maybe they feel safer close to our houses. 9/17/16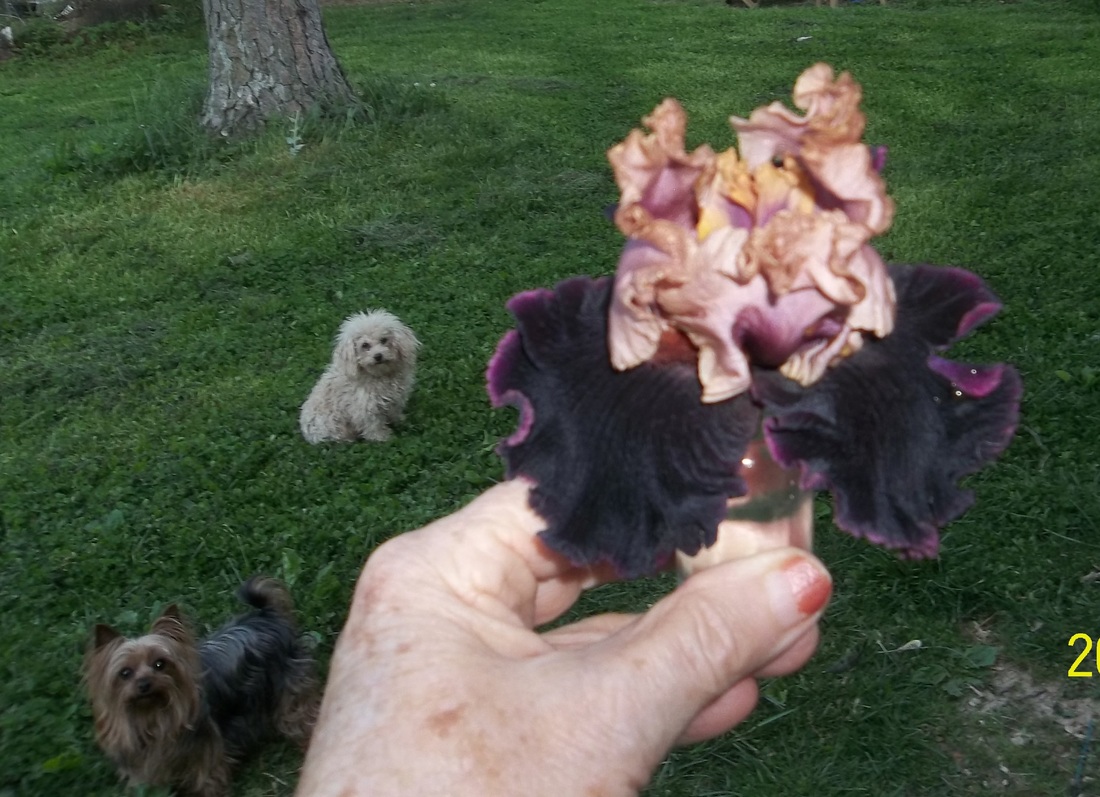 Was trying to get a picture of my new iris. It wasn't orange like I ordered, but much much prettier. Didn't realize my constant helpers were in the picture until I put it on the comp. The yorkie is Mindy, She is one of the retired yorkies. She is 8 years old. A lot of people have her blood line. She still goes for long runs with the rest of them. Curly Sue is very pregnant. She still climbs the steps every night to get in bed with me. Taken 5/6/2016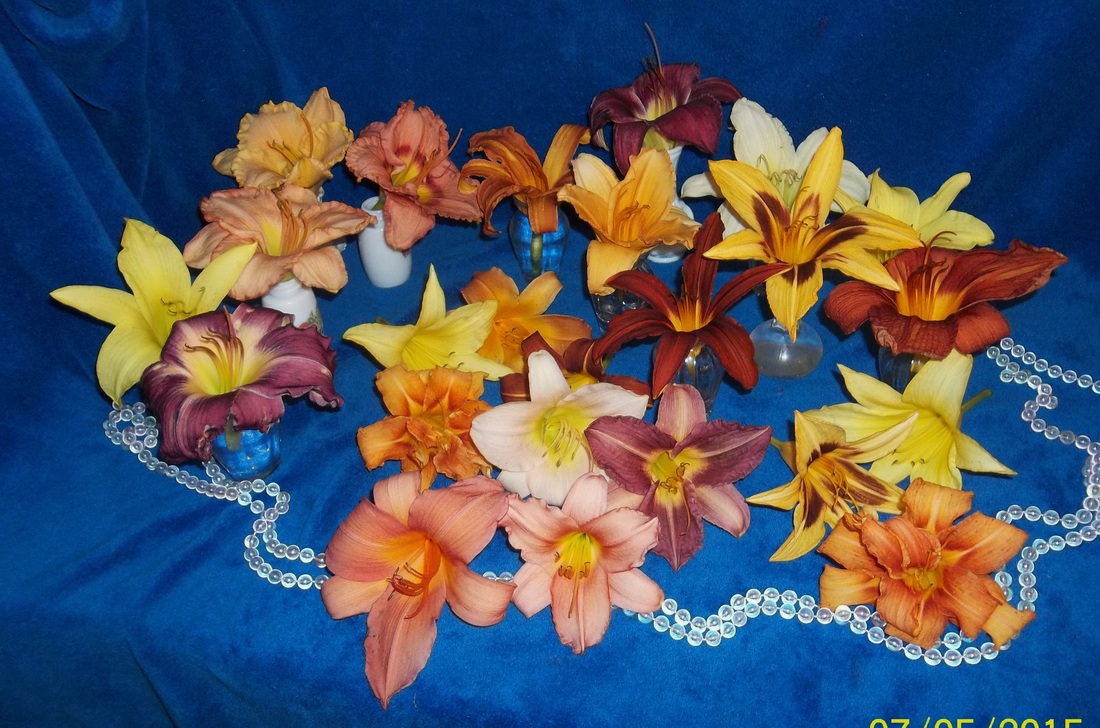 7/5/2015 A few of the 50 some day lilies I have been blessed with. The orange double in the right corner was on my parents farm when they bought it 70 some years ago. It was a 6 ft. circle, so had been there for years. They bring me joy from June to July. I thank God several times a day for all of HIS amazing beauty around me.
Henry our black australorp rooster, and Little David our little toy poodle stud, have fun daring each other.
---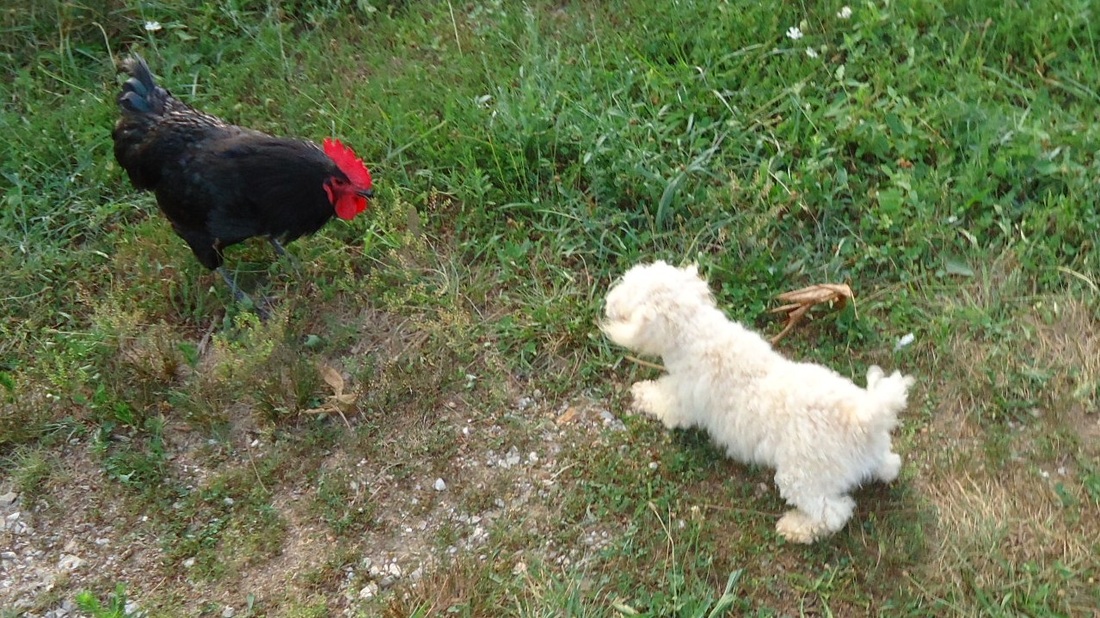 The chickens are some of our many fun hobbies on the farm.
---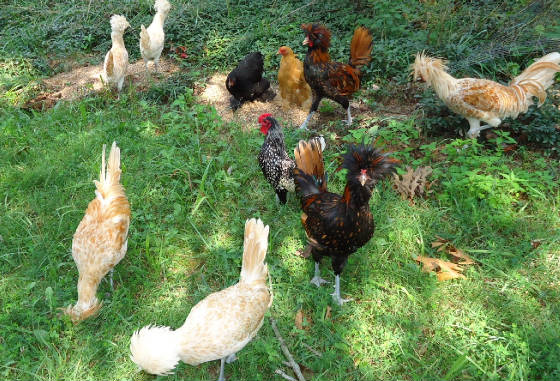 This is Gods Easter eggs. Aren't they pretty ?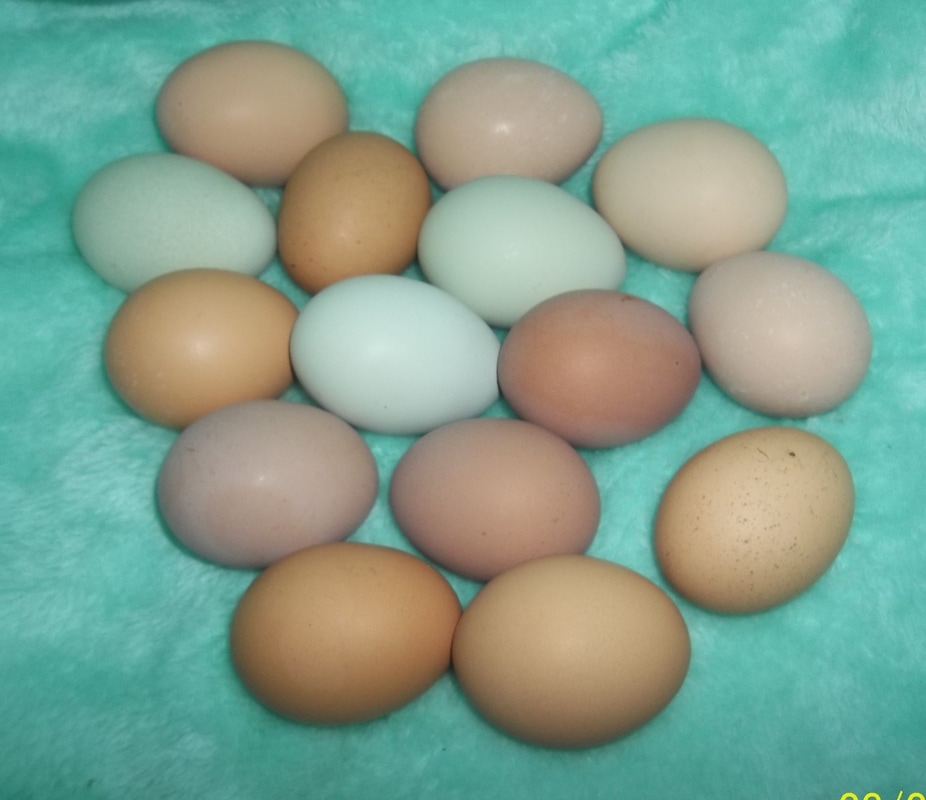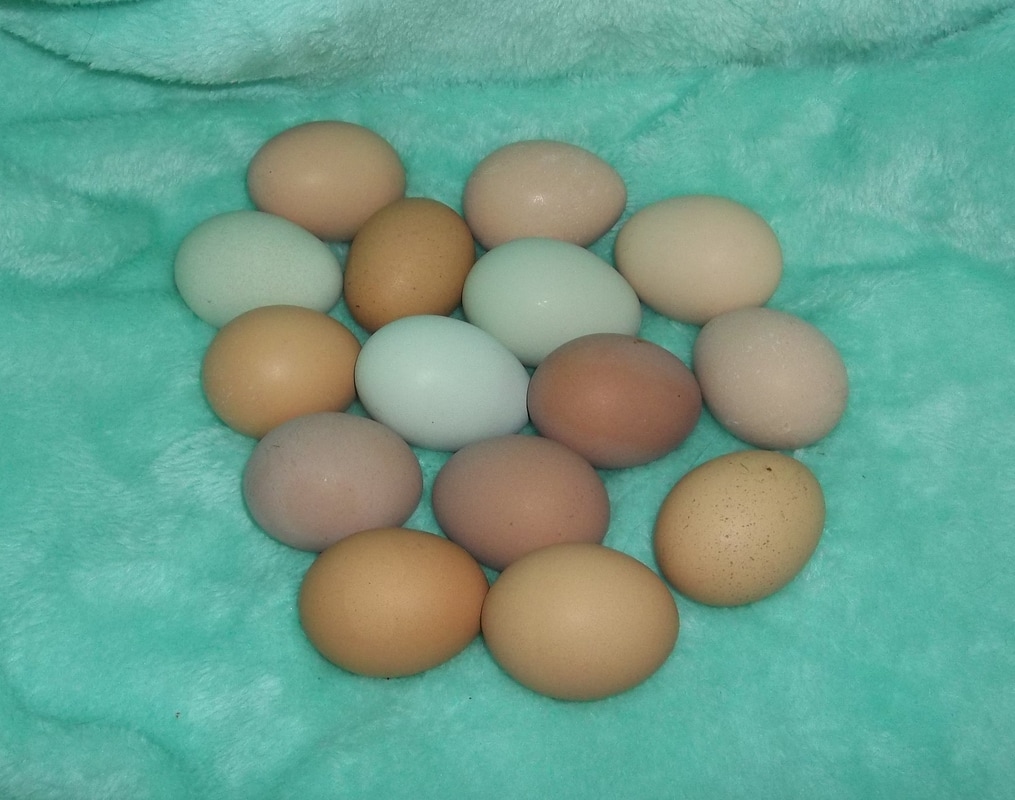 "The heavens declare the glory of God; and the firmament showeth his handiwork. Psalm 19:1 King James